AXA REIM
Parc de l'Alliance, Boulevard de France, 1420 Braine-l'Alleud, België
53 appartments
2022-2023
L'Alliance Chapter 4
On Sale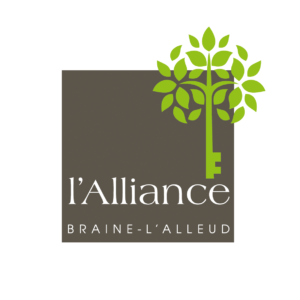 90% SOLD !
With this chapter IV of the development of L'Alliance, the residential area of Parc de l'Alliance in Braine-l'Alleud, benefit from a residential concept that brings together the best of both worlds: enjoy both the serenity of the countryside and the amenities of the city.
Thanks to inventive work on volumetrics, the 53 flats in Chapter 4 offer an ideal living experience, whatever the type of flat, housing that truly meets all expectations, those of today, but also those of tomorrow. Living in a flat here does not mean giving up the pleasures of the great outdoors! Each flat has a real outdoor space: private gardens on the ground floor, spacious terraces on the upper floors… and even a 170 m² indoor hanging garden in the very heart of the building, on the 4th floor… "So that all the inhabitants are at all times aware that they live in a park."
Looking to the future: this is how this new building and each of its flats were designed. With ever stricter requirements in terms of energy performance and living comfort, resulting in a completely passive building that also complies with the QZen standard.