Invest with AG Residential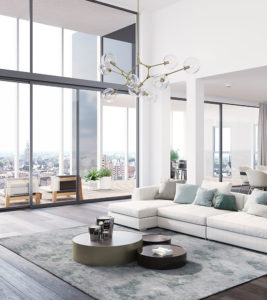 Why invest in an AG Residential project?
As Belgium's biggest insurer, AG Insurance has a very large network of insurance brokers at its disposal, and these can also be of help to you in financing your real estate investment. A number of them also specialise in investment counselling and the optimisation and diversification of your investment portfolio.
Once you have found your ideal property investment through AG Residential, we can put you in touch with the right people to match the financing of this investment to your investor profile. Both for the self-employed (with or without a firm) and for private individuals, we can propose a wide range of possibilities.
Naturally, as developers, we can draw on our cooperation with our parent company, AG Insurance. And you, as a client, will reap the benefits – a major, reliable partner who can offer the full range of services under one roof. The AG Investor Pack is a perfect example of this. It allies comprehensive letting management with an AG Insurance policy against unpaid rents. The ultimate in worry-free investment.
Investing in real estate - 5 key steps
Step by step, discover how to make a success of your real estate investment with AG Residential
Ready to invest?
Do you wish to invest in new property? Find the answers to all your questions about successful rental investment.