Invest with AG Residential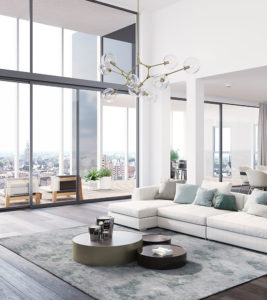 Why invest in an AG Residential project?
Quite simply because you will have Belgium's largest real estate company as your partner. AG Residential is the residential brand of AG Real Estate, the leading real estate group on the Belgian market. AG Real Estate is a subsidiary of AG Insurance, a major player in the Belgian insurance market.
With the support of AG Insurance, AG Residential can count on a solid financial foundation to operate on its own capital. A guarantee of reliability and solvency that reassures our buyers.
It goes without saying that, as a developer, we reap the rewards of our collaboration with our parent company AG Insurance. As a customer, you as a customer only reap the benefits: an important and reliable partner who can offer all services under one roof. The AG Landlord Package is a perfect example of this: complete rental management combined with insurance from AG Insurance against unpaid rent.
That's investing without worries!
Investing in real estate - 5 key steps
Step by step, discover how to make a success of your real estate investment with AG Residential
Ready to invest?
Do you wish to invest in new property? Find the answers to all your questions about successful rental investment.