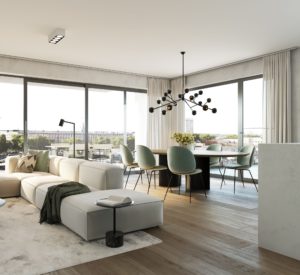 Our pledges
As a renowned property promoter, we develop major projects in Belgium. Thanks to our financial resources, we are able to offer you outstandingly well-situated and accessible projects, designed by renowned architects. We are known to be an extremely reliable partner, and you will feel completely secure and confident when purchasing from us.
Quality plus the best value for money – that's what we're all about!
The AG Residential team stands ready to advise you and answer your questions. As property developers, we are committed to assisting you at every step along the way, from reserving your accommodation right up to handing over the keys.
Our aim
We are positioned as a full-scale property developer – a major player on the housing market.
Our strategy
We develop our real estate projects in the big urban centres and major city centres of Belgium.
Our capacities
Group AG's financial resources enable us to select top-of-range locations. We work alongside you as a reliable, solvent partner for your project.
Our products
We aim to offer high-quality apartments that are well thought out, designed by renowned architects and built by trustworthy contractors.
What makes us special
Worry-free investment thanks to our AG Investor pack.
Partnerships
We particularly like working in partnership with other real estate players. Shared experience adds value to our business.
AG Insurance
AG Insurance is the leader on the Belgian insurance market, with over 190 years of experience and know-how.
In 1824, this insurance company was already active in what was to become Belgium. Since then, it has grown to become the No. 1 in Belgium's insurance sector, with more than 3.5 million customers. One in three Belgians is an AG Insurance client.
AG Insurance offers a complete range of insurance products, meeting the needs of every segment of the market. From private clients to professionals and from the self-employed to big firms, every client can find suitable life insurance and damage insurance products at AG Insurance (vehicle, fire, accident, hospital, third-party…), as well as top-up pension solutions.
Key numbers
4,000 brokers
780 BNP Paribas Fortis branches
670 bpost offices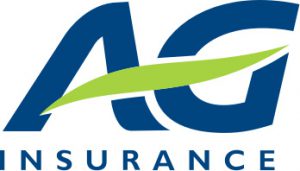 AG Real Estate
AG Real Estate is Belgium's biggest real estate group. As a real estate manager and adviser to AG Insurance, AG Real Estate operates as a promoter of office buildings, shopping centres, warehouses, residential buildings, car parks and rest and care homes. All this is conducted in close cooperation with our partners, and always with the interests of the client and stakeholders at heart, in line with our motto 'Let's share our passion for real estate'.
AG Real Estate manages a diversified portfolio worth more than €6bn, mainly on the local Belgian, French and Luxembourg markets. In parallel, we also sometimes apply our know-how to other selected markets, mainly in Europe, on a case-by-case basis. Our team of 300 experts is active in six fields: promotion, investment, property management, property financing and public-private partnerships (PPP), as well as managing car parks via its subsidiary, Interparking.
Key numbers
€6.5bn portfolio
280 employees
600,000m² under development