lifestyle
Uccle, pearl of Brussels!
Go back to all the latest news
Uccle, pearl of Brussels!
Once viewed as a stronghold of the bourgeoisie, this beautiful municipality in the south of Brussels has undergone a major transformation. Today, Uccle automatically makes you think of creativity and of the good life – rightly so too. Miles away from its stereotype as 'the capital's snobby municipality', Uccle is the perfect place to enjoy the finer things.
And yet Uccle remains one of a kind within the Brussels landscape. You can search high and low but you won't find the bohemian quarter or student areas here. And the multicultural streets that are so typical of other Brussels municipalities are missing too. Because Uccle remains a magnet for the more well-off inhabitants of Brussels, in search of the peace and quiet they are guaranteed to find on Uccle's pretty streets, lanes and squares…without compromising on the brilliant experiences they are always on the lookout for.
A trendy district where culinary indulgence takes centre stage.
The area around the Rue Vanderkindere and the Place Georges Brugmann is the perfect example of this new way of living. This is the place to be if you like gastronomy, because it's the ideal opportunity to tantalise your taste buds.  The proof is in the pudding, so we decided to check it out for ourselves.
We started with a visit to Luca. And we hit the jackpot first time: this little restaurant serves up authentic Italian flavours in a cosy setting, with fresh products, delicious recipes and fantastic wines. After your meal, allow yourself to be tempted by the fabulous fine meats, cheeses and Mediterranean vegetables on display at the counter, all made in Italy, so you can take a little bit of the Alpine experience home with you.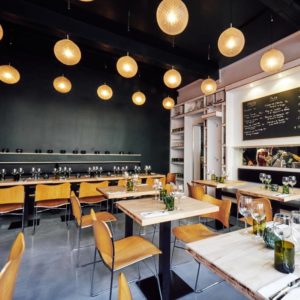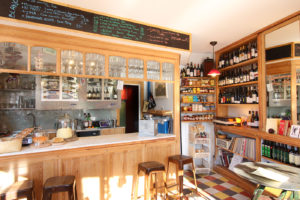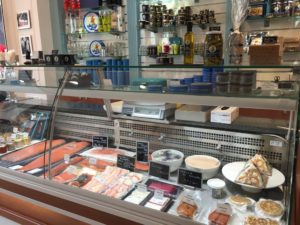 After a successful first sampling of the area's delights, we headed on to some other local hotspots. Tortue can be found tucked away in the shadow of Cavell Court, an exclusive residential project by AG Residential. The owners have struck the perfect balance between a local bistro, a wine bar and a deli, where you can taste the products on site. We then continued to the Rue Vanderkindere, where the turquoise glow of Caviar Petrossian contrasts beautifully with the black of the caviar itself. Continuing down the street, it's one enticing shop window after another. Le Fromageon and its artisanal cheeses, Rhino with its impressive range of fruits and vegetables, the infinite collection of wines and liqueurs at De Coninck Wine & Spirit, L'atelier Gourmand and its fine meat products, aged meat and cheeses, not to forget the Le Saint Aulaye or Les Tartes de Françoise bakeries.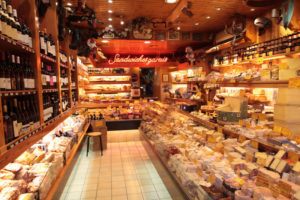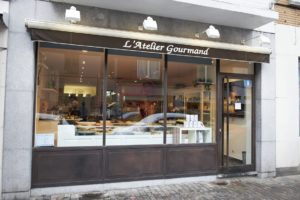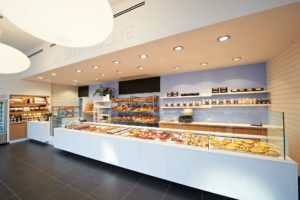 We decided to discover the Place de Brugmann during our outing too, a square just a stone's throw from the Rue Vanderkindere. Just taking a moment to relax on one of the benches at this square, with all its lovely greenery, was enough to boost our appetites again, thanks to the delicious biscuits at Maison Dandoy or the winning duo of Voltaire and Candide, somewhere between a restaurant and a bookshop.  You have to come here on a Sunday to lose yourself in your favourite novel over an amazing brunch.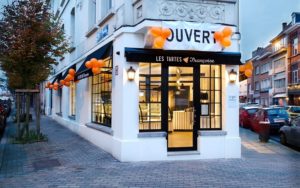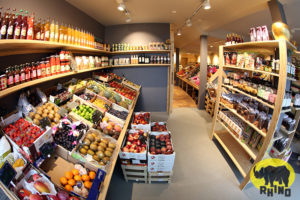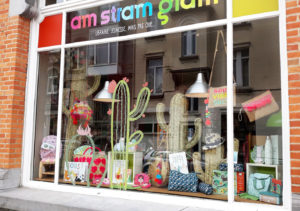 A village in the city
The Place Saint-Pierre, with its lovely protected church built in the 18th century, in the historic heart of Uccle, is another place that's well worth taking a stroll to see. The beautiful cobblestones immediately evoke the atmosphere of a village in the distant past. A feeling only made stronger by the countless charming boutiques, such as the Petit Filigranes bookshop, alongside equally inviting restaurants like Petit Pont. On Sundays, this is the perfect place for fans of organic markets.
Uccle, where children are more than welcome!
Uccle is the place to be for kids too! You won't have to ask them twice to walk with you to the end of Rue Vanderkindere for the handmade products on sale at the Glacier Zizi ice-cream parlour. Try to steer them into the Am Stram Gram bookshop too, where shelves packed with children's books but also games, inspiration for fancy-dress parties and even decorations await. If the apples of your eye prefer to play outside, the Wolvendael Park, Brugmann Park and Montjoie Park are all nearby and they all have playgrounds. What about the local schools? The municipality is home to some of the best schools in the capital. And we haven't even mentioned the fantastic sports clubs yet. There's absolutely no doubt: Uccle is a dream for families too!
Shop till you drop
Could you be said to be a bit of a shopaholic? Then Uccle has plenty to offer you as well! Of course all the major retail chains have a piece of the legendary Chaussée de Waterloo. And there are plenty of boutiques vying for the top spot when it comes to creativity too. Our favourite places? Mellow Ukkel, on Rue du Doyenné. Here you will find clothing, accessories and cosmetics with a Scandinavian twist, like Veja or L:A Bruket, but also Belgian designers like Julia June as well as French ethical bags by Aurélie Chadaine. Originality is also the order of the day at Gobi Cashmere, where you can pick up beautiful jumpers, jackets and capes made from Mongolian cashmere at affordable prices. And for the kids? Head along to the very pretty Bonjour Maurice boutique, offering ethical clothes that look just as good when they're worn inside out – for children aged 0 to 10.
After reading this article you'll be left in no doubt: there is a pleasant surprise waiting for you around every corner in Uccle! Discover our fabulous project Cavell Court on Rue Edith Cavell too.
Latest news related to lifestyle