lifestyle
How home automation makes your life more comfortable
Go back to all the latest news
How home automation makes your life more comfortable
Home automation has made enormous strides in recent years. Technology has not only made it more efficient but also more affordable. With the right home automation your house will look after you, rather than the other way around. Discover the vast potential it offers here!
What is home automation?
But first of all, what does home automation actually mean? Home automation is a collective name for a wide range of technologies that can automate what happens in your home. As a result you can manage your home more intelligently, so that comfort is improved and your bills are reduced. Because you have fewer things to do at home, you have more time to do things you enjoy.
Energy: save with home automation
Home automation can automatically open or close your sunshade depending on the incoming light, the time of day and the outdoor temperature. You need to heat or cool less. As well as that, home automation offers the option of switching off all the appliances and lighting in the home (or a pre-set selection) all at once as soon as you leave the house, so that you don't waste electricity. One of the best known home automation systems in Belgium for automatic sunshades and home automation is, without doubt, Somfy, although it's worthwhile also taking a look at new players in the market.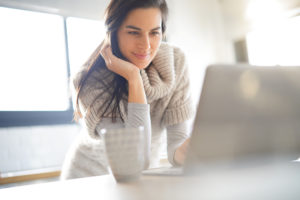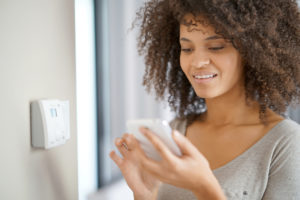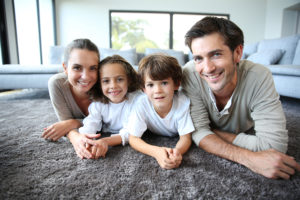 Convenience
There's nothing so unpleasant as coming home to a cold house. With home automation it will never happen again. With smart thermostats like the Nest you can set the temperature in every room in the house remotely, so that it's just right when you arrive home. But home automation means much more than improving comfort. For example, you can choose from several light moods at home: cosy for when you organise a meal, well lit if there is homework to be done or intimate if you're sitting together on the sofa. All you need to do to set it is to press the screen. Do you want to receive a message when the washing is done or check on your smartphone whether there is enough milk in the fridge? With home automation it's all possible!
Your home = your entertainment centre
Another area where home automatic shines is in entertainment. Imagine your favourite track starting when you drive into garage. When you walk into the kitchen a few minutes later, the same song resumes at the exact point where it had stopped. Or classical music plays when Mum goes to the toilet, and drumstep when her little son is there. Is someone calling on the phone during your favourite TV programme? The television will pause automatically so that don't need to miss a second.
Security above all else
Home automation can, of course, be integrated very easily into your home security. For example, you can check on your smartphone anywhere in the house who is at the door. You can pretend you are at home by having the lighting or television come on automatically from time to time. Or you can set times of the week when the cleaner's access code works and when not. The latest innovation comes from the home automation brand Nuki and doesn't need any code at all: doors automatically open when you approach with your smartphone in your pocket, and close behind you. Motion sensors can set off an alarm when there is a break-in, but also for example gently light your path to the toilet in the night, so that you don't wake anyone up. If a fire breaks out, not only do the alarm and the sprinklers spring into action, your house immediately phones the fire brigade and turns all the lights on, so that you can leave the house quickly and safely.
The tip of the iceberg
These are just some of the countless features offered by home automation. And now that ordinary household appliances are becoming ever smarter thanks to the breakthrough of the Internet of Things, many more new features will no doubt be added in the near future.
Latest news related to lifestyle