Our projects
Happy Holidays 2021!
Go back to all the latest news
Happy Holidays 2021!
We would like to take this opportunity at the end of 2021 to wish you a happy holiday season and wonderful moments with your loved ones. Let's keep a positive outlook on the few beautiful moments of the year that is ending and let's make good resolutions for the year 2022.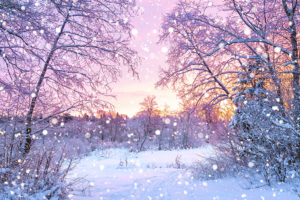 Canal Wharf, Brussels
We launched the marketing of the 2nd phase on 15 June, 121 flats divided into 2 new buildings along the Brussels canal. To date, we have already sold 40% of the project. A unique opportunity to live in the trendiest area of Brussels. Visit our website and the Canal Wharf Facebook page. www.canalwharf.be
Urban Court, Brussels
Ideally located on 1000 Brussels, in the Marais district, near the City2, 3 buildings, totalling 142 flats, surround an island of calm and serene greenery…. flats of various types…already 70% sold! Living in such a high quality new flat in the historical centre of Brussels is simply UNIQUE! www.urban-court.be
L'Alliance, Braine-l'Alleud
We have also launched the commercialisation of Chapter 4 of the Alliance, a new phase of 53 flats. 30 flats have already been sold. The building is entirely passive and meets the QZen standard. A surprising hanging garden, beautiful outdoor spaces, a wide choice of flat typologies, … Discover the website of L'Alliance. www.lalliance.eu/chapitre4/
Lucid, Louvain
On the 2Waters site in Leuven, we are developing a project in several phases. The third phase, LUCID, is an 18-storey residential tower with 65 flats in Leuven. To date, there are only 6 flats left for sale! Visit our website and the Facebook page of Lucid in Leuven. www.lucid-leuven.be
Vivid+, Louvain
On the 2Waters site in Leuven, we are also developing 55 service flats. Delivery will take place at the beginning of 2022, so it's the perfect time to invest! In addition, you benefit from a tax advantage, a reduced VAT rate of 12%, as well as an additional exemption on your property tax. Visit our website and the Facebook page of Lucid in Leuven. www.vivid-leuven.be
Regatta, Antwerp
Located in Antwerp, this residential area offers a wide range of housing types, from luxury flats to affordable 2-bedroom apartments and single-family homes… A new and very well thought-out neighbourhood that we are developing with our partner Vooruitzicht. Since the beginning of the year, 130 properties have been sold! www.regatta.be
Latest news related to Our projects