AXA REIM
Parc de l'Alliance, 1420 Braine-l'Alleud, Belgium
59 appartments
2019 - 2020
L'Alliance Chapter 2
Finished project and sold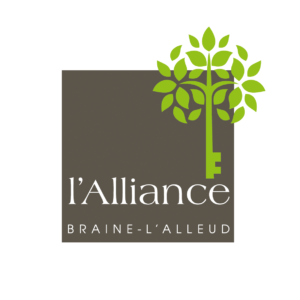 Placed within a large landscaped park, l'Alliance is an outstanding residential complex created in partnership with AXA REIM and enjoying all the advantages offered by the town of Braine-l'Alleud and the province of Walloon Brabant.
This real estate project in Braine-l'Alleud is very easily accessible by car (Ring) and train (RER station) and is just a stone's throw away from Brussels.
Phase 2 of l'Alliance consists of 59 new passive, low-energy apartments. Most of them are large-size, but there are also some smaller units. The two buildings are on 4 and 5 levels.
The apartments in l'Alliance at Braine-l'Alleud each feature a terrace with views across the park and the surrounding countryside. An opportunity to enjoy a unique outlook and live at nature's relaxing pace! The emphasis is on the close connection between the private dwelling space and the view of the landscape. Some of the balconies are convervatories, with sliding french windows that provide real additional living space opening out towards the exterior.